Phillip E. Cook, CFP® - Certified Financial PlannerTM
An author, lecturer, and college instructor, is a veteran financial planner and investment counselor who has had his own counseling practice since 1974. He is a Certified Financial Planner (CFP®) as well as a LPL Financial Registered Representative and LPL Financial Registered Principal.
During his career, Mr. Cook has provided clients, both individuals and closely-held corporations, with a broad range of financial planning services, including: tax planning, estate planning and retirement planning, as well as insurance selection and investment brokerage. In addition to speaking and lecturing to civic and professional groups. Mr. Cook has taught Personal Finance at Los Angeles Harbor College and was an adjunct professor at the University of Southern California and the College of Financial Planning. He also served as co-host of a radio program, "Financial Planning for the 80's," which aired in Los Angeles.
Born in Oklahoma City, Mr. Cook was raised in the South Bay area of Los Angeles, California and attended California State University at Long Beach where he obtained his Bachelor of Arts degree. He subsequently obtained his certification as a CFP professional in 1978 from the College of Financial Planning and has completed one half of the courses required to earn a Masters Degree in Financial Planning.
Mr. Cook is active in business and civic organizations. He is a past president of the Manhattan Beach Optimist Club, past treasurer of the Torrance Kiwanis Club, on the board of directors of the Financial Planning Association, Los Angeles and a member of the Torrance Chamber of Commerce. He is married and currently resides in Manhattan Beach, California. Contact
---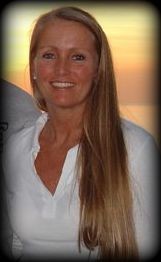 Francine Cook - Office Manager
As well as being the long-time office manager for the firm, Francine has also been Phil's wife for nearly 20 years. She ensures that everybody is comfortable working in her beautiful office and that they have all of the tools they need to operate efficiently. Francine also makes sure that the proper forms are on hand as needed and that they are completed accurately.
Her vast knowledge of financial planning procedures and experience with trading regulations make her indispensable to the office and the gentlemen that work for her. While she is the one responsible for keeping the clients happy, she is also the one that always keeps Phil in great spirits. We are blessed to have her for that reason alone!!!
Francine enjoys spending time with her family and she loves to run for charitable organizations.
---